Jump to recipe
Candied yams on the table is a nod to soul food at its best. I have seen the battle for the yummy and it's no joke! Everyone has their reason for loving this sugary side dish. For me, it's the way the butter meets the brown sugar. This is one of those sides that can actually become the star of any table. I vote for making it an appetizer to start the night off right!
But are they really candied yams?
In the United States, most of the candied yams are actually made from sweet potatoes. Weird huh? Because I've become a complete food nerd, I had to find out why we are using sweet potatoes this way. After some digging, I discovered that in the 1930's, Louisiana farmers started calling their sweet potatoes yams just to make them stand out. African people were already familiar with real yams but after a while, the two became interchangeable.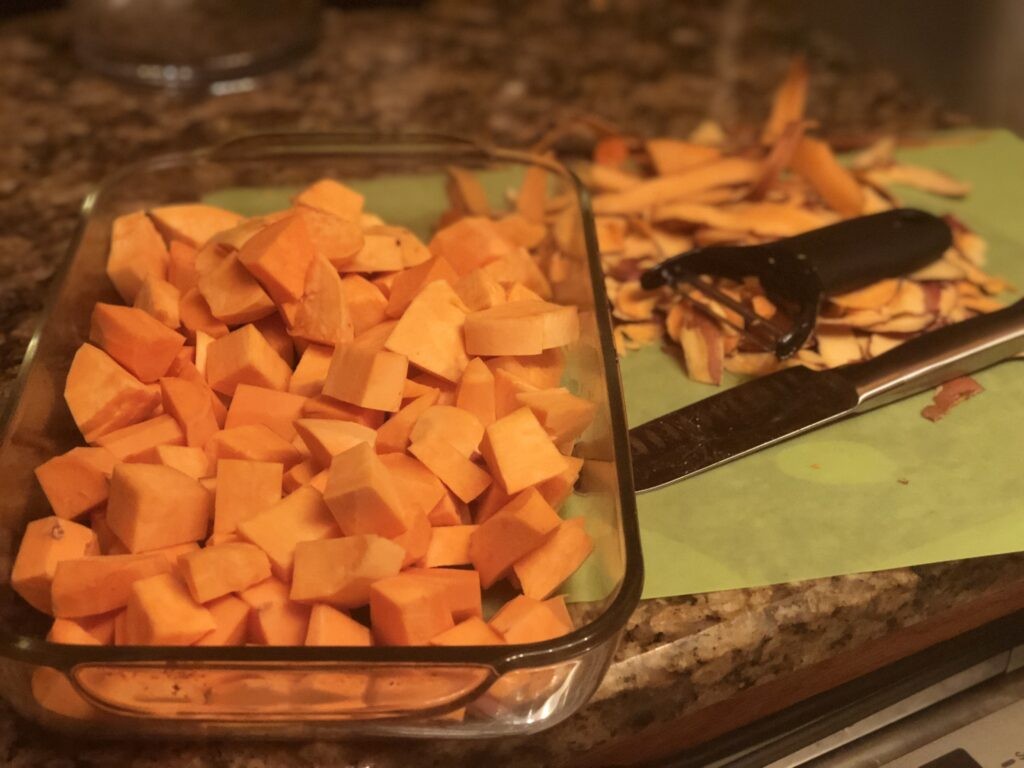 Yams vs Sweet Potatoes
What's the difference between yams and sweet potatoes? For starters, yams are a little more starchy and resemble yuca. They have a brown exterior and can mostly be found in tropical markets. The yam is much harder than the sweet potato and takes longer to cook. They taste better roasted with savory seasonings. Sweet potatoes are naturally sweet and we all recognize that familiar golden orange found in our pies and of course our candied yams. 
I have seen recipes for candied yams that include everything from oranges to bourbon. Curious about the marshmallow topping? Credit goes to Angelus Marshmallow who created a brochure to help cooks understand how to use marshmallows in their recipes. The early reception back in the 1900's was not great as many believed that candied yams were fine without the addition of a candy topping.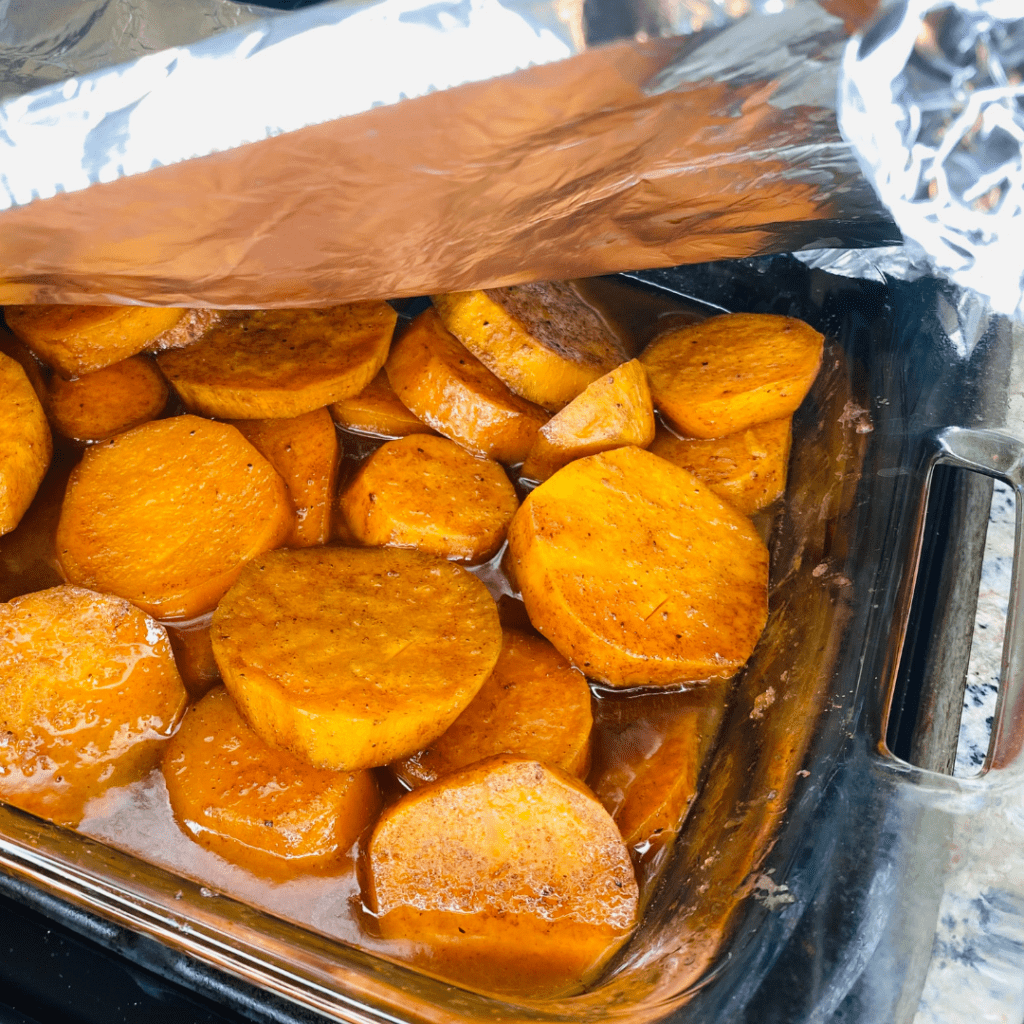 My recipe is simple. Just four ingredients and you are on your way to participating in a tradition many years in the making. Try it and then remix it to create you own family tradition. Here are some great variations found from around the web.
LA is a plant-based advocate from the Bronx who is looking forward to finding new ways to add vegetables to her plate. Visit the Black Girls Eat Online Shop for merchandise and if you are ready to learn more about plant-based nutrition, check out the easy 5 day email class: Intro to Plant-Based Nutrition. Don't forget to sign up below for updates!
Easy Candied Yams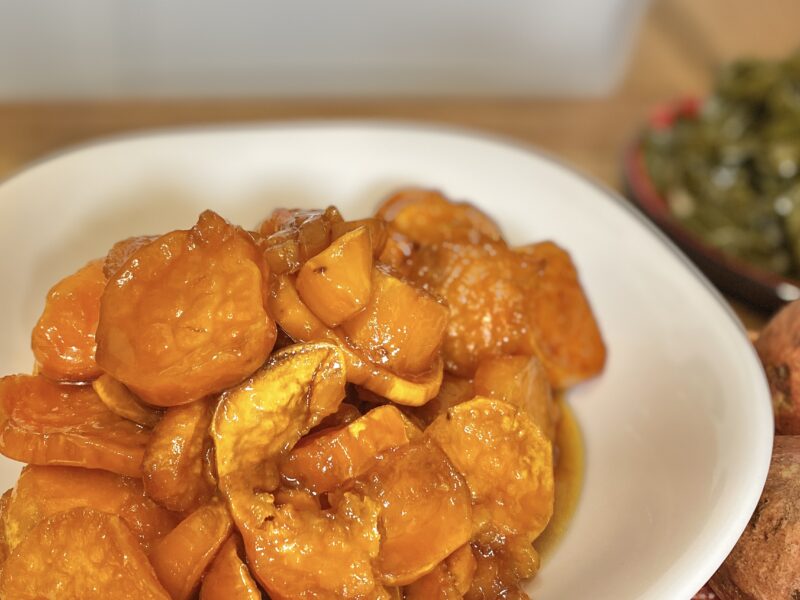 Ingredients
4 medium sweet potatoes
1 cup light brown sugar
3 tbs of vegan butter or not!
1 tsp cinnamon
Instructions
Heat your oven to 400 degrees
Peel the potatoes and slice into 1/2 inch discs or cubes
Add brown sugar and butter to a sauce pan and melt
Pour melted mixture over potatoes in a glass or metal pan
Bake uncovered for 30 minutes