Jump to recipe
Vegan coquito is here to save the holiday! The yummy blend of coconut, milk and spices has been remixed and tastes as good as ever. I grew up in the Bronx surrounded by masters of the mix. When I tell you, the race to win the crown for the best coquito was a serious one. Pronounced, Koh-Kee-Toh, vegan coquito is the next version to get all the attention.
I remember that making coquito was also a serious side hustle in terms of making cash. I can imagine how many Christmases were that much brighter because of the extra coin brought in from sales. My vegan coquito is good but you won't catch me trying to compete for the best in the borough! lol.
History of Coquito
Puerto Rico is the birthplace of coquito which means little coconut. You can of course find it all over the caribbean. The traditional ingredients always include coconut cream, coconut milk, condensed milk, and Puerto Rican rum. But each family has it's own secret recipe. Some use light rum, some use dark rum. There are some who prefer dark spiced rum. Did you know that the Bacardi rum family actually started out in Cuba? Yep…I found that out when I went to Puerto Rico to visit the Bacardi Factory in Cataño.
Known to some as Puerto Rican Eggnog, you can drink it all year round. For me, coquito season begins just before Thanksgiving and ends at New Year. People actually start placing orders right after Halloween. What I love about coquito is that it can show up in a mason jar, a jelly jar and even a reused empty bottle of rum. It has such an old school vibe and no one ever complains about the container it comes in.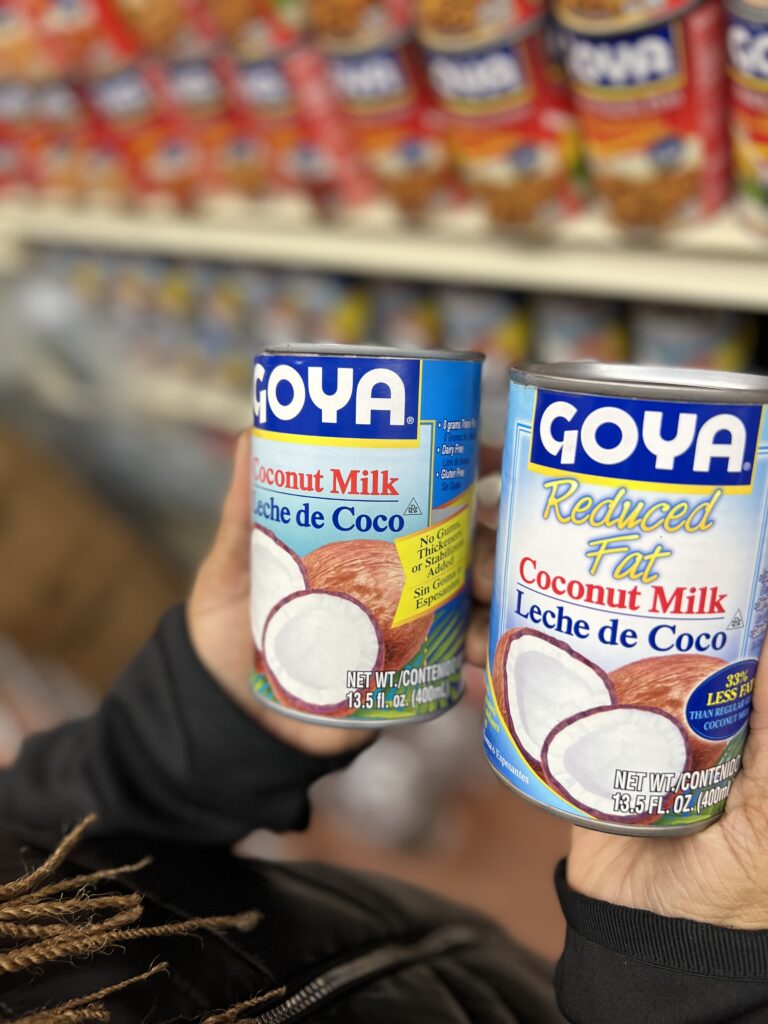 Vegan Coquito is Easy To Make
What's great about this vegan coquito mix is that you can add everything to the blender, let it chill and enjoy. I also appreciate that if you don't want to use rum, you don't have to. Consider making a batch on the side without alcohol so that the kids can participate in the holiday cheer.
LA is a plant-based advocate from the Bronx and she grew up surrounded by coquito champions. Find her on IG @blackgirlseat and check out the new Black Girls Eat account at Tik Tok. Have you had a chance to subscribe to the newsletter, Recipes & Random-Ish? Sign up below to get on the list. Have fun!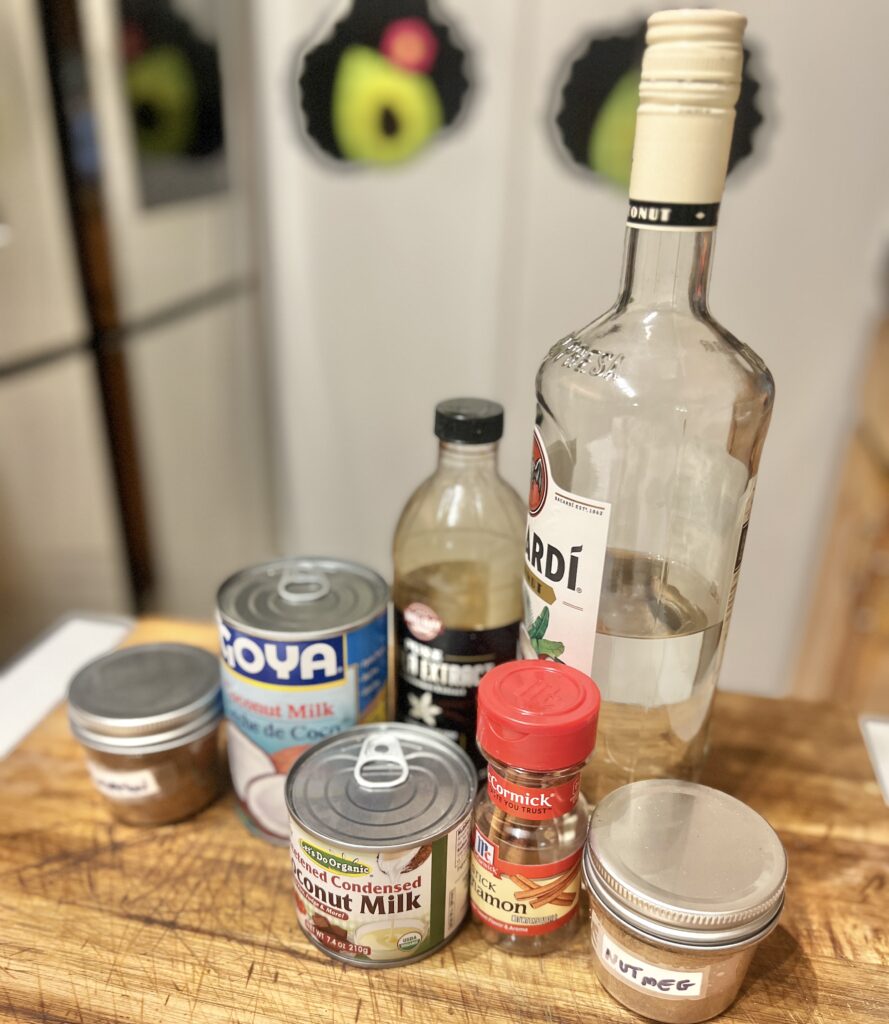 Easy Vegan Coquito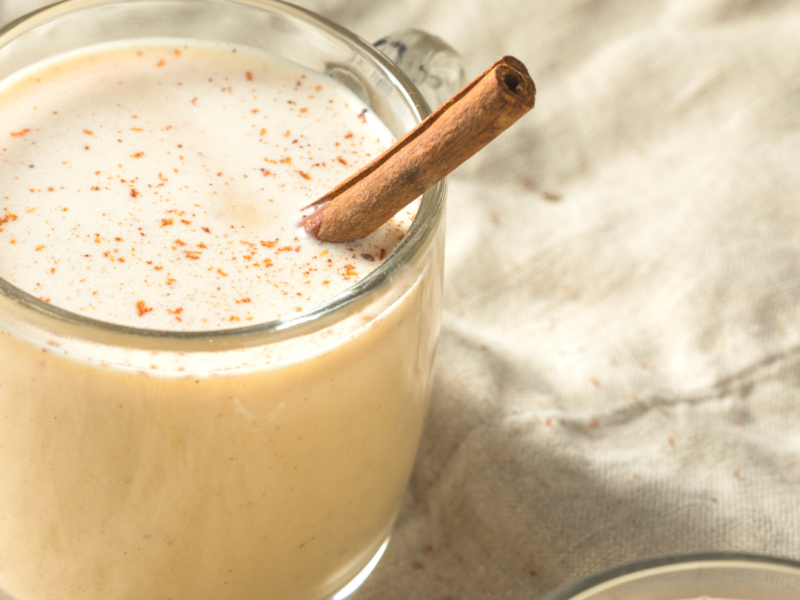 Ingredients
1 can condensed coconut milk
1 can coconut milk
1 cup coconut rum (or plain)
1/2 cup oat milk
1 tsp vanilla extract
1 tsp cinnamon
1/2 tsp nutmeg
Instructions
Add all liquids and spices to a blender. Blend for 3 minutes or more to make sure it's creamy and well blended. Pour your mixture into a container and let it chill in the refrigerator for at least two hours. Garnish with a cinnamon stick and sprinkle more cinnamon on top. You can even blend sugar and cinnamon in a bowl and use it to create a decorative rim on your glass.