Jump to recipe
Prosecco is always welcome at our house. It's the official sparkling wine of Italy and we enjoy it year round. When it comes to the holiday season, I like to create new looks and flavors for our guests. I went to a party and they served a glass of sparkling wine with cranberries and cranberry juice. It was so pretty. I couldn't wait to get home to try it out.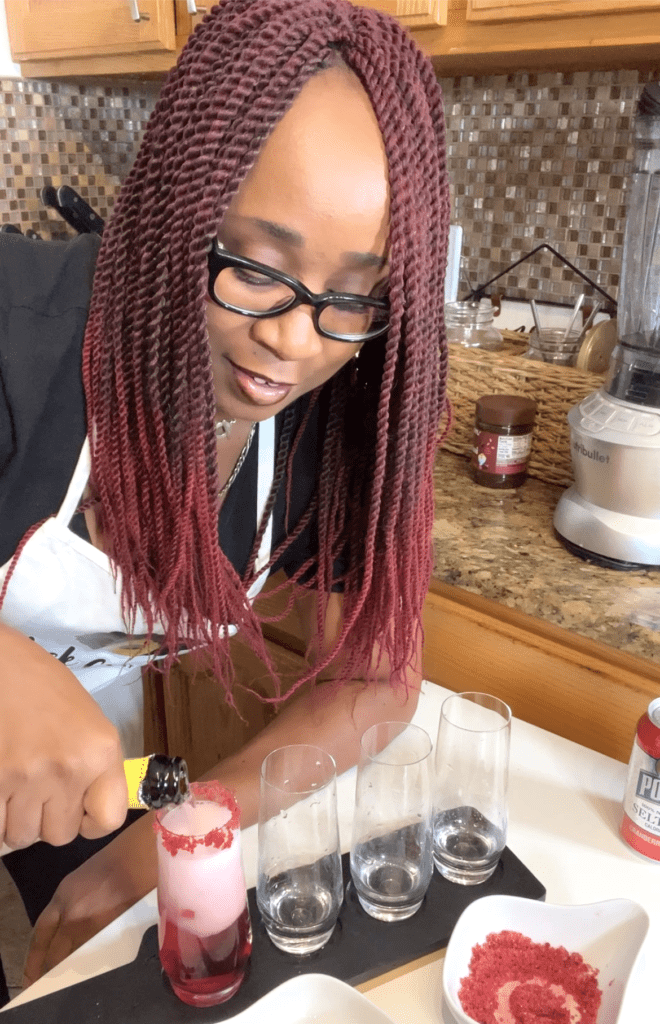 Prosecco vs. Cava vs. Champagne
It may all look like sparkling wine but there's more to it than that. I will spare you the intricate details and give it to you quick and easy. Prosecco is made in Italy. Cava is made in Spain and Champagne is made in France. Champagne is typically more expensive than the other sparkling wines because of the way it's made. Quite the ordeal that requires a multi-step fermentation process.
Cranberries Are More Than Decoration
True cranberry juice is intense. It's soooo sour. That's why we use the cranberry cocktail that we've all known for years. So if you are watching your sugar, don't over do it when matching it with prosecco since that contains sugars as well.
One great way to get natural cranberries into your life is by making your own cranberry sauce. You don't have to wait for Thanksgiving or Christmas to make it either. Cranberries contain vitamins and minerals like vitamin C, vitamin E, vitamin K and manganese. They are known as powerful weapons in the fight against urinary tract infections, gum disease and inflammation.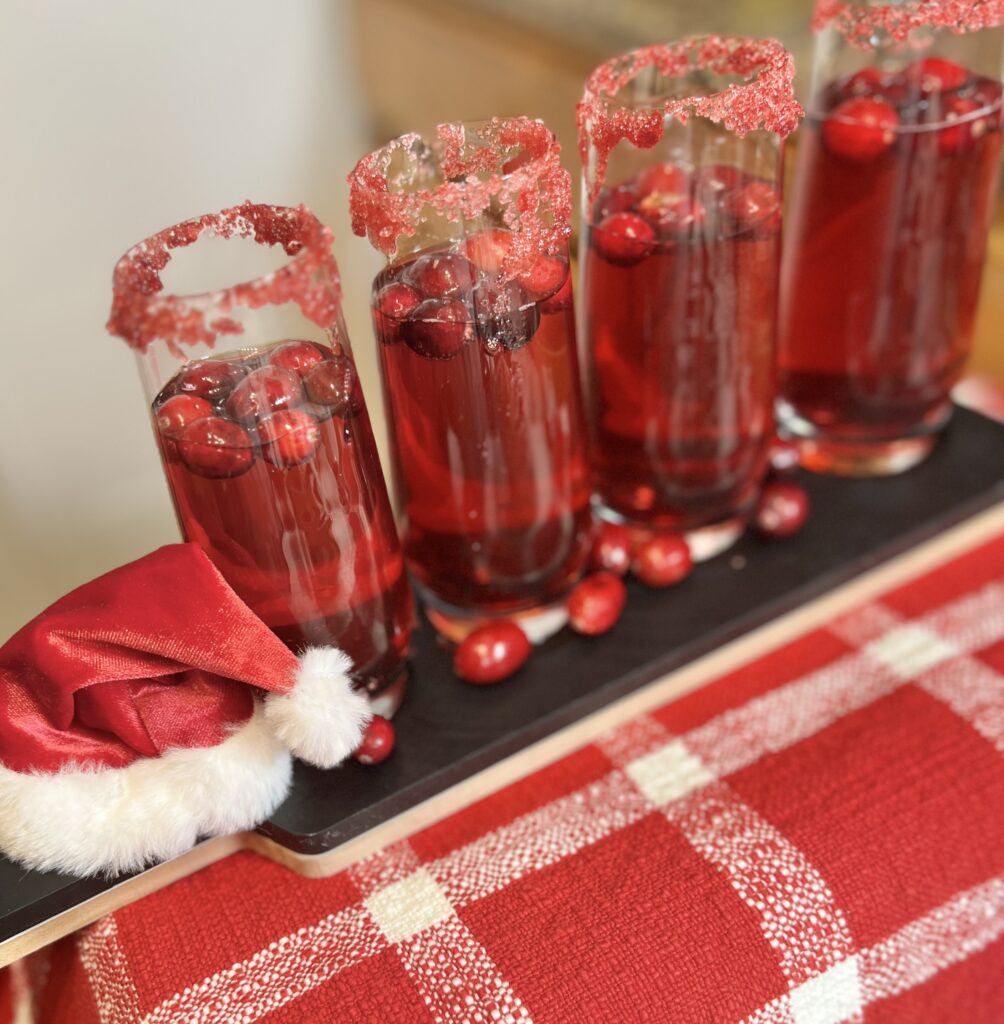 If you already went ahead and made your cranberry sauce, then save the extra berries for this tasty drink made with prosecco. Since it's the holiday season, I had some fun with colored sugar. This time I chose red. Very easy to do. Just add food coloring to your sugar. Wet the rim of the glass and swirl it in the sugar. Wait for your guests to ooh and ahh.
LA is a plant-based advocate who is having fun finding new ways to add plants to her plate. Get to know her on IG @blackgirlseat and sign check out the latest edition of her newsletter, Recipes and Random-Ish HERE.
Oh yeah! Sign up below to stay connected and check out the new designs at the Black Girls Eat Online Shop.
Prosecco and Cranberries

Ingredients
1 bottle of sparkling wine
1 bag of whole cranberries
32 ounces of cranberry juice
Instructions
Add 4-6 whole cranberries to a glass. Fill with 6-8 ounces of cranberry juice and top off with sparking wine. Add a sprig of thyme or rosemary for decoration. Try a sugar rimmed glass. Enjoy!